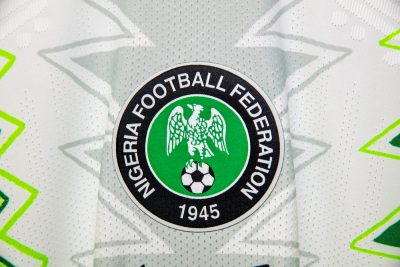 Who Are The Best Nigerian Football Players of All Time
Who Are The Best Nigerian Football Players of All Time: Football has become a phenomenon in Nigeria through the years. They have always fielded a solid football team because they are stacked with talented players. Now, let's take a look at Nigerian football history and see the best players of all time.
While most people will point to Europe or South America as the top regions for football, Africa has proven to be a solid region as well with multiple countries that have cemented themselves as top teams. Senegal, Egypt, and Nigeria are usually seen as top nations in the region because they have produced some top-tier talents throughout their history.
With a good crop of talent throughout their history, Nigeria has had some special players that have affected live bet soccer markets. Here are the best Nigerian footballers of all time and why they managed to secure a solid reputation as top-tier stars for the national team.
Jay-Jay Okocha
Considered by most Nigerian football fans as the most entertaining player in their national team's history, Jay-Jay Okocha was a solid talent during his prime because he was skilled with his dribbling moves, and how he can make passes from anywhere on the pitch. Okocha always proved that he was one of the toughest matchups for any defender because he had creative moves all the time.
Okocha played in many football clubs around Europe which is why he's such a popular figure in the football world. Some people have even said that his time in Paris Saint-Germain helped with developing the legendary Ronaldinho's dribbling skills because they are both similarly talented with how they handled the ball.
For Nigeria, Okocha was a consistent star for the team and he always innovated on the offense. He is a beloved figure in his home country to this day because he helped put Nigeria on the map in the football world. He was also the captain for Nigeria because he was flashy but he did not let that get in the way of his leadership. He did everything a coach would want in a team captain which makes the team a solid success.
Vincent Enyeama
In a strong near-two-decade career, Vincent Enyeama continued to prove that he was the best goalkeeper in Africa. It was a tough job because African teams always had strong offensive systems and Enyeama cemented that role with his shot-stopping and his ball distribution.
Enyeama was known as the top star for Nigeria even though he was a goalkeeper. He played across Nigerian clubs during his career but he also had stints in Europe, particularly with Lille. When he retired from the national team in 2015, Enyeama was the most-capped player in Nigeria's history until 2021 when Ahmed Musa took over the record.
In the 2010 World Cup, Enyeama had a top-tier moment when he managed to stop the legendary Lionel Messi from scoring. While Argentina beat Nigeria 1-0, Enyeama proved himself because he stopped multiple shots on target.
Finidi George
As a right-wing player, Finidi George was a solid talent during the 1990s as he was a crucial piece for the Nigerian national team. He was a focal point for the team across two World Cups and he even managed to score the winning goal against Greece in the 1994 edition of the World Cup.
George was not only a strong player on the right wing, but he was iconic for the country. His #7 shirt is still iconic for Nigerian football fans because he had a huge imprint on the sport's culture in his home country.
Nigerian football will continue to thrive
With a solid crop of talent moving forward, Nigerian football will most likely thrive due to the influx of talent. If you are looking to succeed in the live bet soccer markets, you should look at Nigeria because their football system has cemented itself as one of the best in Africa.